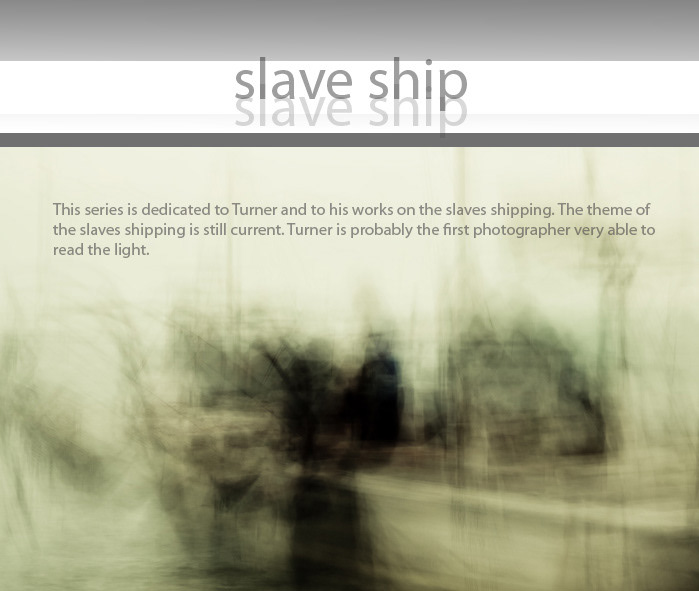 This series is dedicated to Turner and to his works on the slaves shipping. The theme of the slaves shipping is still current. Turner is probably the first photographer very able to read the light. The photographic images were made in the Venice lagoon with a particular shooting technique, these images are original and not the computer's effects.
A photographic tribute to turner 


By Virginia Villari NY
Italian photographer Gianluca Balocco believes that the photographic medium can be used in unorthodox ways: why not exchanging the precision quality typical of photography with a rather random, experimental and impressionist approach?
English Romantic painter William Turner can be considered the "first photographer", Balocco says, in his understanding of light being the element that reveals the world to our eyes. Turner used to paint the light and its sudden movements to represent the instability of human life. 
Balocco realized his painterly homage to Turner in the Venice Lagoon: in a foggy early morning of September he placed a set of lights, a flash and a device for long shots on a boat. Each photo has several minutes of exposure, aiming to capture the movements of the sea through the oscillation of the boat. The subject of this series are the shells fishermen: a new form of slavery generated by the instability of our economy.