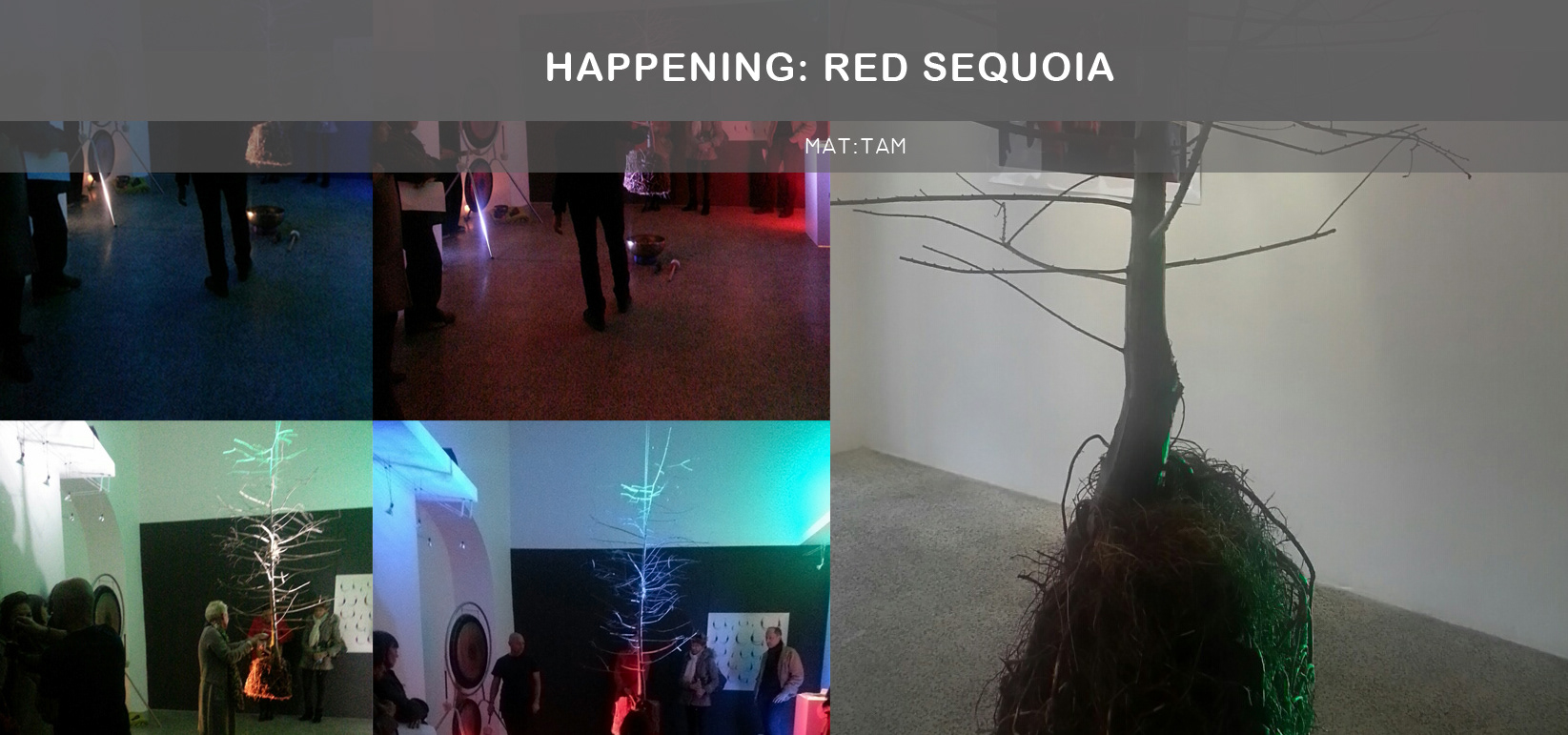 MAT / tam 28
Manto Arte Temporanea/ Temporary Art Manto. mostre di corta durata in luoghi trovati. short exhibitions in found spaces. ISOLO17 – piazza Isolo 17 - Verona. 
http://www.mat-tam.net/en/
Naked Plants. Cerimonia
Naked Plants is the result of a project that lasted two years of work in growing and photographing living and naked trees, that are suspended for a few moments in a real setting. The installation reproduces in real time the events recalled in the book. In the planned action, the sequoia gets raised, accompanied by a Gong sound ritual, until it is displayed in all its nakedness and completion, lit by a set of LED dynamic floodlights. The audience will be asked to sit on pillows around the plant, to keep silent and meditate. Then the participants will be asked to nourish the roots of the plant with water, a symbolic gesture of man to honor an ancient living being of his planet.
Naked Plants è il risultato di un progetto durato 2 anni di lavoro nel far crescere e fotografare piante vive e completamente denudate, sospese per pochi istanti in un set reale. L'installazione riproduce in diretta gli eventi fotografati nel libro Naked Plants. Nell'azione prevista a Verona, una pianta di sequoia viene sollevata con un rituale sonoro di Gong fino a mostrarla in tutta la sua nudità e completezza illuminata da un set di fari LED dinamici. Verrà chiesto al pubblico di sedersi su dei cuscini attorno alla pianta, di fare silenzio e meditare. Poi verrà chiesto ai presenti di nutrire con dell'acqua le radici della pianta, un gesto simbolico dell'uomo che onora un antico essere vivente del nostro pianeta.