IMMAGINANDO
Palazzo Ducale Mantova Sala dei Capitani
Installazione site specific 3 marzo - 17 aprile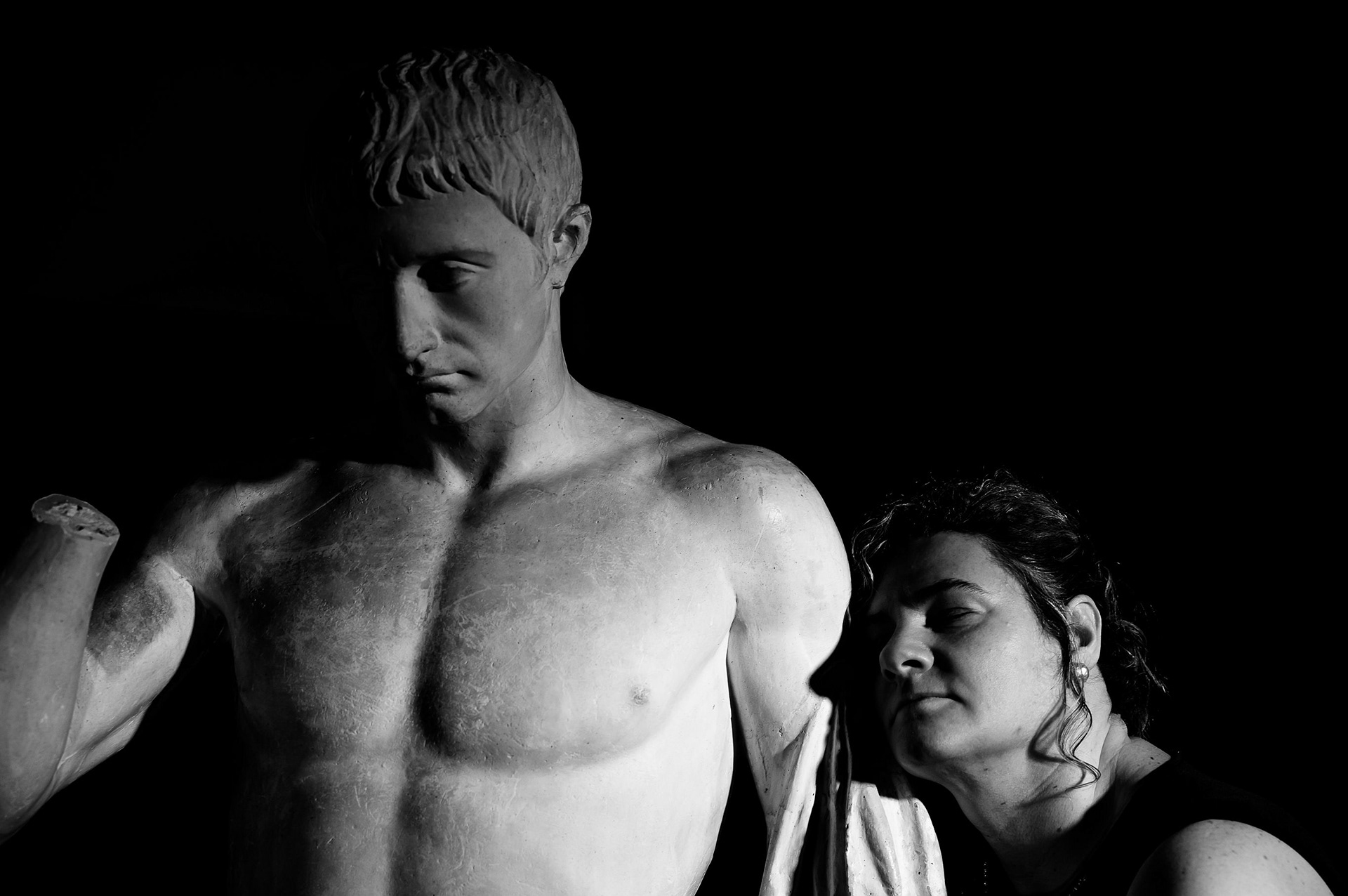 Il progetto IMMAGINANDO - The Image through - confronta due diverse ricerche e living set dell'autore: quella di Donne non vedenti che toccano in un Museo invaso di foglie le statue della collezione di Isabella D'Este e quella di un set privato di Nurturing Touch a Roma.

"La  società occidentale, presa da un certo eccesso tecnologico, tende a privilegiare  la comunicazione visiva come strumento di conoscenza e a concepire la propria vita nella divisione tra corpo e anima. Per questa ragione è abbastanza inusuale pensare al contatto tattile come ad un vero atto conoscitivo o come ad un gesto di corrispondenza tra differenti dimensioni spirituali. Il progetto Immaginando è stato realizzato grazie alla collaborazione  con l'UIC di Mantova,  Museo di Palazzo Ducale di Mantova e la Fondazione Ghirotti di Roma che sostiene le cure palliative del Nurturing Touch".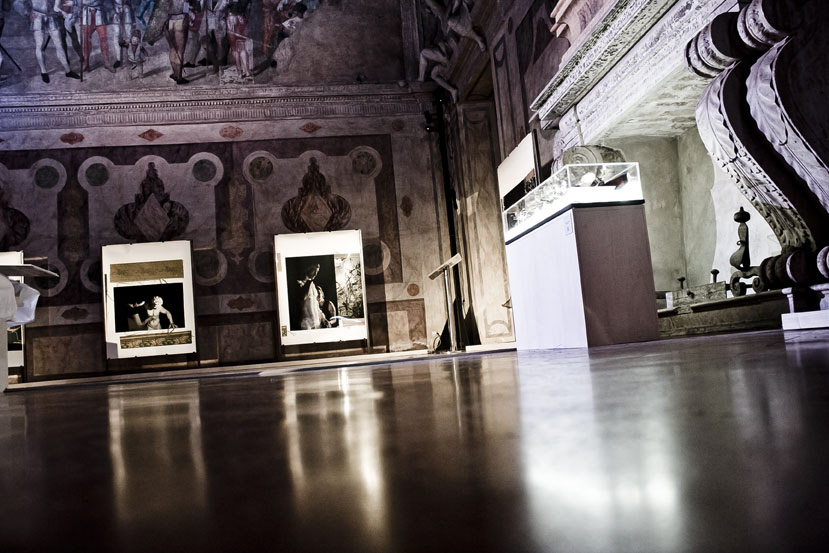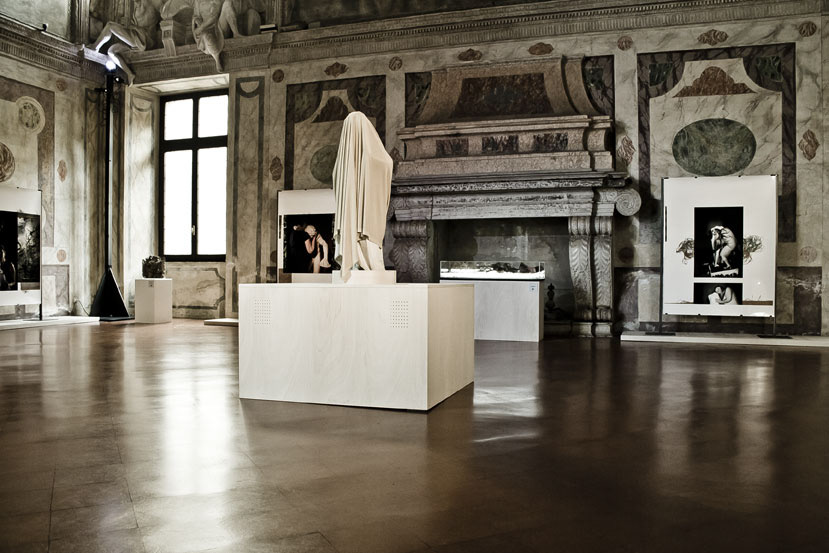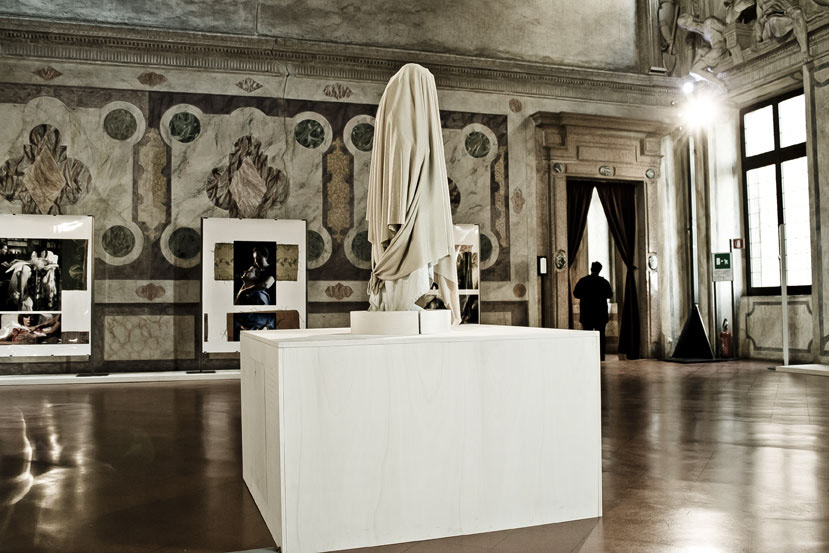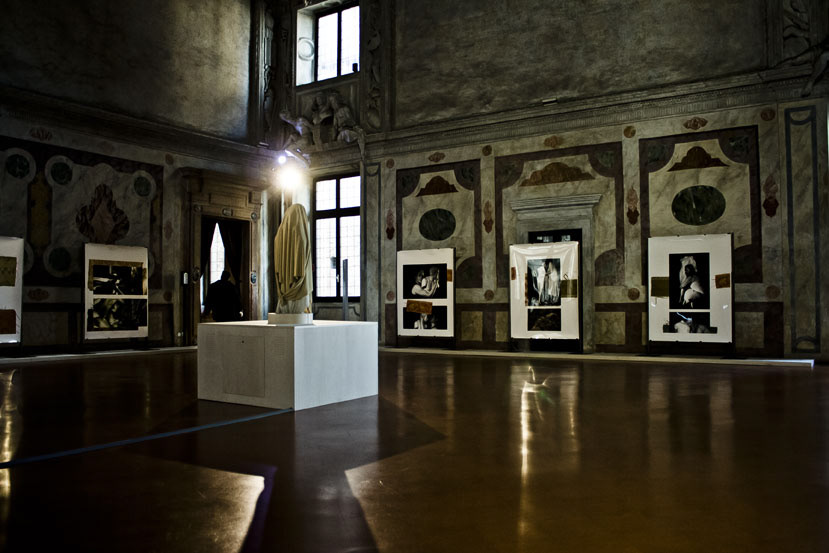 Il progetto è stato realizzato con la collaborazione di donne non vedenti  all'interno di una parte della collezione statuaria di Isabella D'Este a Mantova.  Il progetto indaga il rapporto tra la capacità tattile sviluppata dalle donne non vedenti attraverso le loro mani e il loro corpo e la loro sensibilità estetica che diviene immagine
 dell'eros e della profondità del  tatto. Il museo è stato invaso da foglie secche di castagno e da ricci su cui le donne non vedenti hanno saputo muoversi senza ferirsi. Le foglie secche rappresentano la somiglianza nella modalità di percezione delle piante e della donna non vedente che proprio in questa dimensione  sviluppa in modo straordinario  il senso del tatto.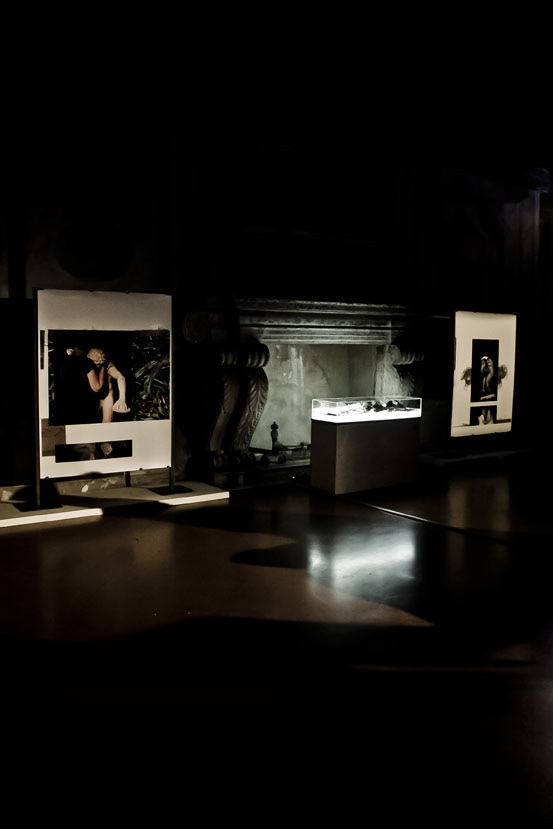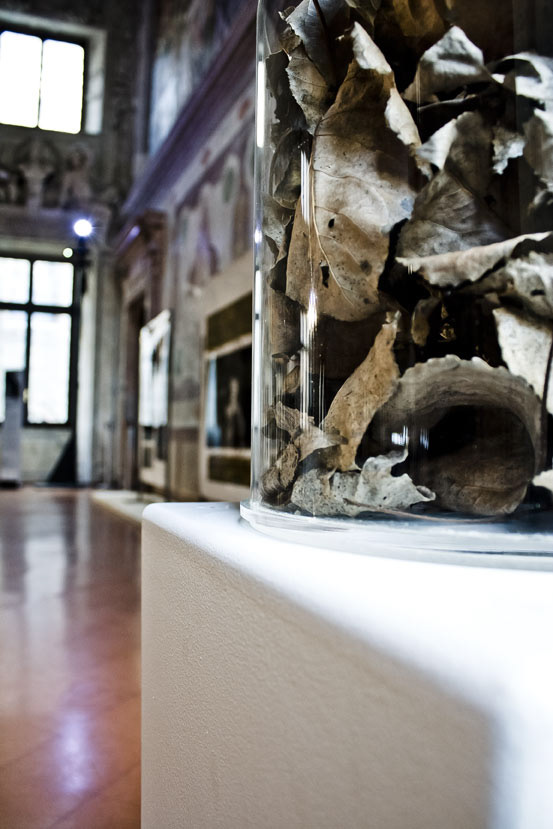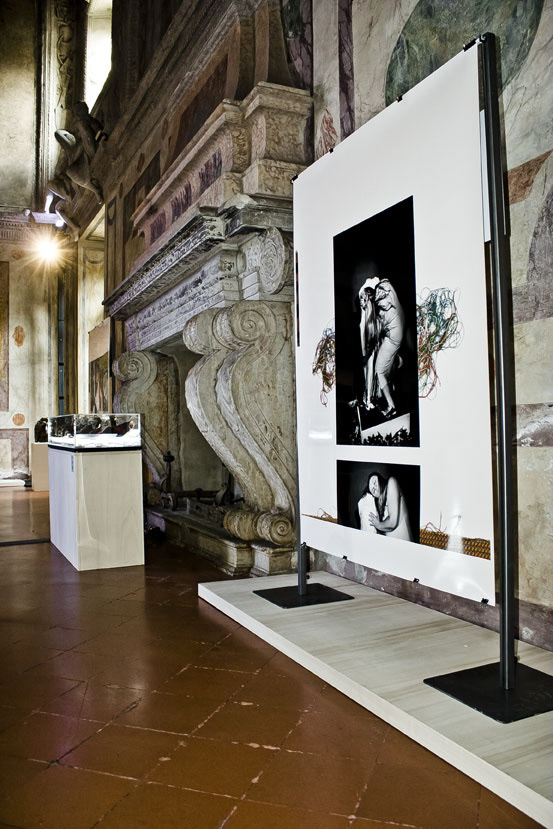 Skin is a fundamental part of our body - it's complex and sensitive and it's got a memory. Skin sets out a boundary between our outer and inner self and it plays a huge role in interpersonal relationships and in getting closer to art and its deepest meaning.
In my project, four blind women embraced ancient statues from the Marchesa Isabella D'Este's collection. The happening took place in a hall of the Renaissance residence Palazzo Ducale in Mantua and the floor was completely covered with dry chestnut leaves and burrs.

​​​​​​​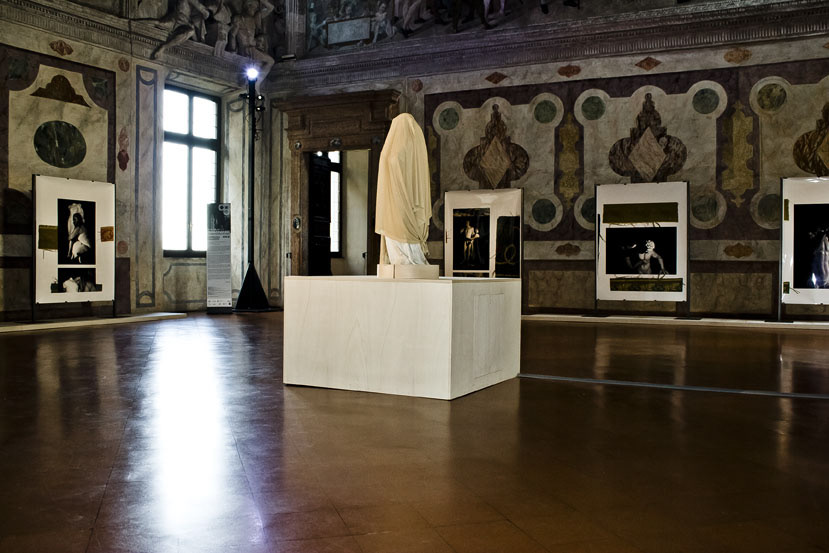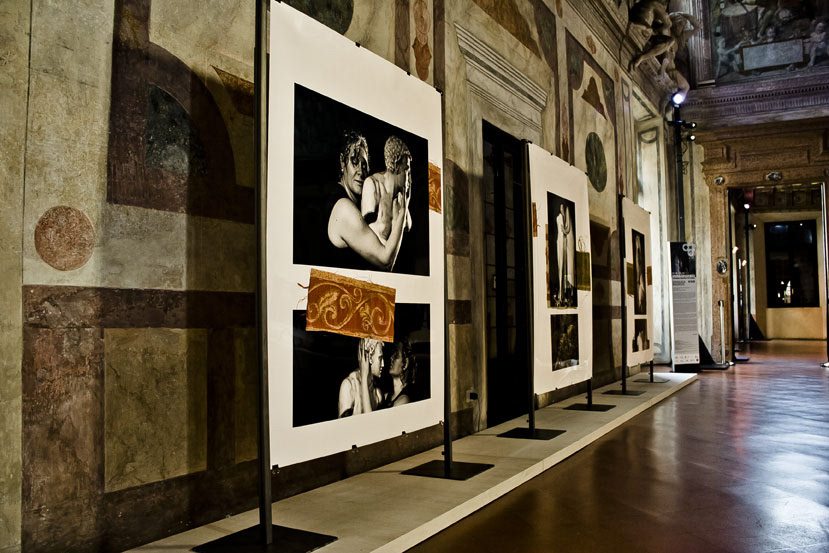 The blind women stepped on the burrs without getting hurt. The dry leaves represent the similarity between plants and the blind women, who in this very dimension develop their tactile sensations in an extraordinary way.

I wanted to investigate the way these women have developed a tactile perception which allows them to feel through their hands and their whole body. The blind women have felt the shape and the beauty hidden in the ancient statues thanks to this special perception and they have proved that there are different ways in which you can receive Art.